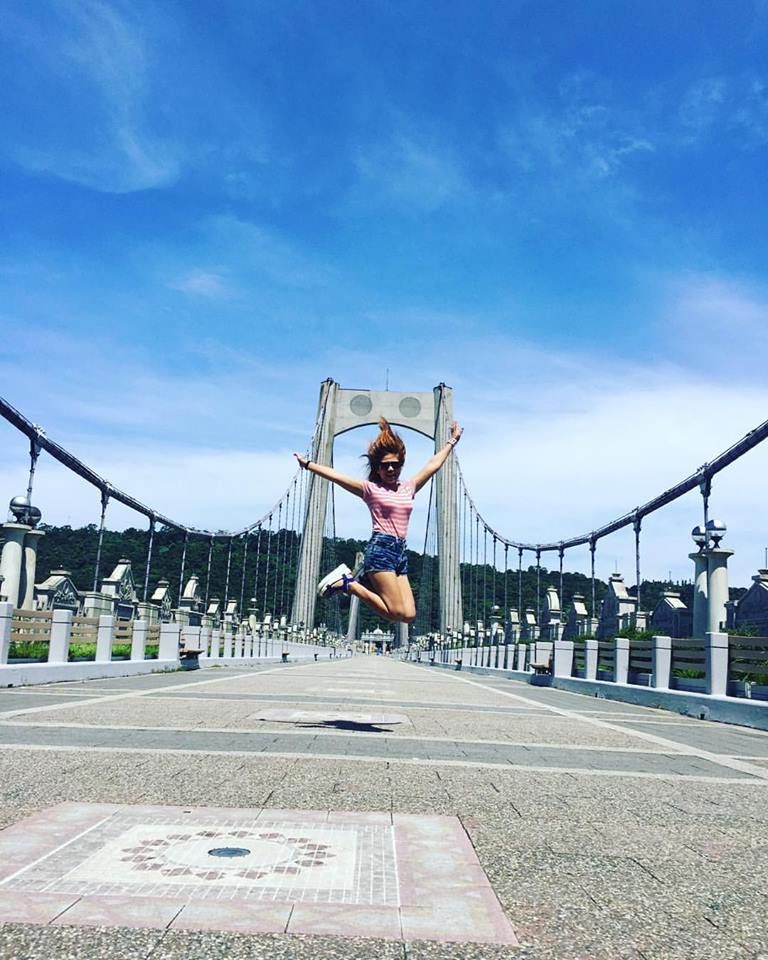 To these past few weeks again, Ive been traveling n Asia together with my brother for us to have a quirky experiences to share in each of our blog and one of the country we've been through was the lovely Taiwan where we gotta try to eat the famous stinky tofu, but sorry then because I forgot to have picture on it as we already tired when we gets back to the country from japan.
Actually, Taiwan is the one of the country we really look forward to explore as we know that this lovely country has a lot of offer and as for touristy spots and food wise I must say it does really worth to visit as you planning yourself to have visit any Asian countries – you should then consider going to Taiwan first.
Taiwanese are in fact friendly and they such helpful to the tourists to find on what places you keen to visit, for example this Daxi walking bridge where this photo was taken. Hence, if you find yourself one day in Taiwan you should have to see this daxi bridge up close as the place is indeed relaxing and it does help to clear your mind as you see the scenery around.
Okay, that will be all for now and please keep on checking me here for more detailed posts about my recent travels.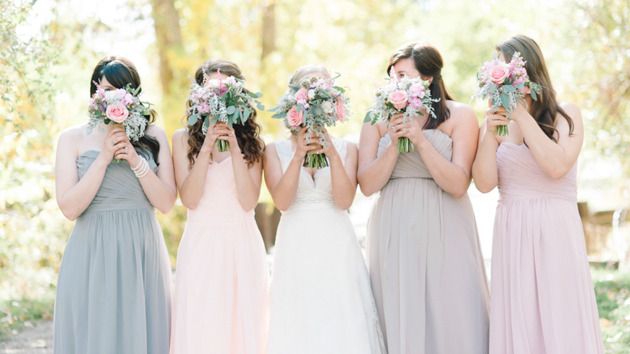 On today's fashion, we all know that pieces and finds are easily to fade off, I mean to be un-trend as there're a lot of new pieces that these brands and labels are continuously releasing in the market hence people are liking to have these new than to the outdated one, that's also applies in wedding where bride to be likes really to have the most trendy and yet reasonable kind of wedding dress they wear off on their own wedding day. Actually, that's why I made this post up for you to know on where you could buy your wedding dresses as you prefers to have the latest and yet the price doesn't that much to have.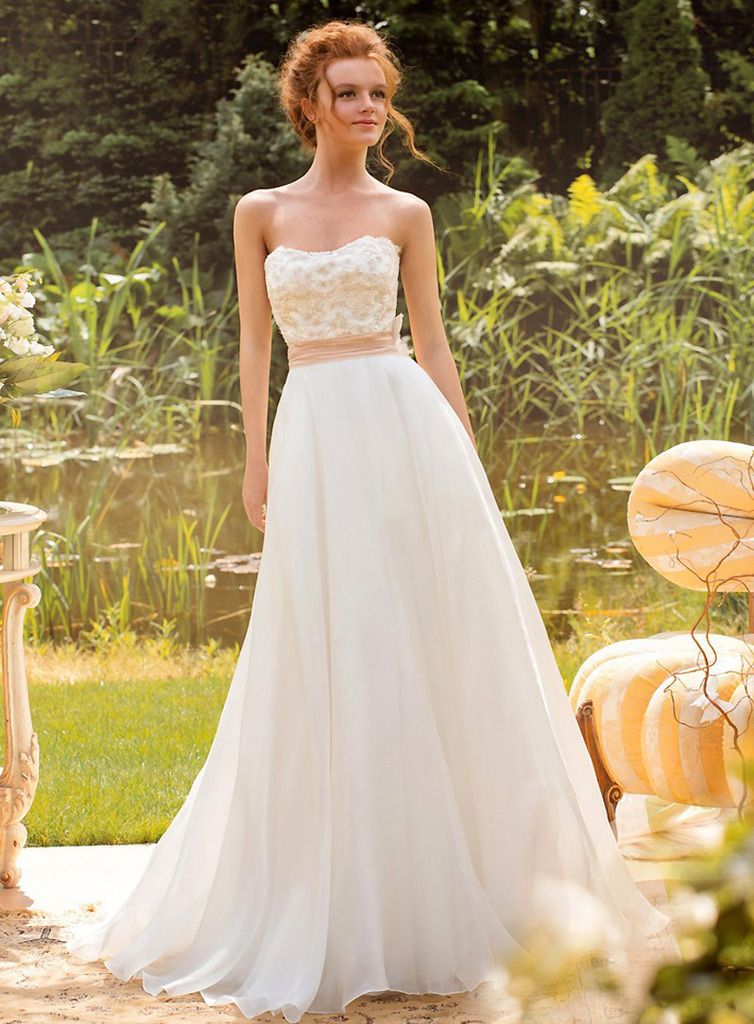 Designed New Arrival A Line Wedding Dress Sweetheart Lace And Dress Ripon
As you keen to have yours now, I suggest you to heads over on this shop called http://www.modabridal.co.uk where all the lovely and elegant wedding dresses were houses. Actually, not just wedding dresses they have on their shelves but also some sorts of casual and formal dresses in any occasions. Just check out their shop's categories for you to see them all over easily. And if you dont have any time to check on your time no worries because their shop is openly 24/7 hence you can check them out anytime and everywhere as they're based online unlike those mortar stores which you need to see them on on their working time, only.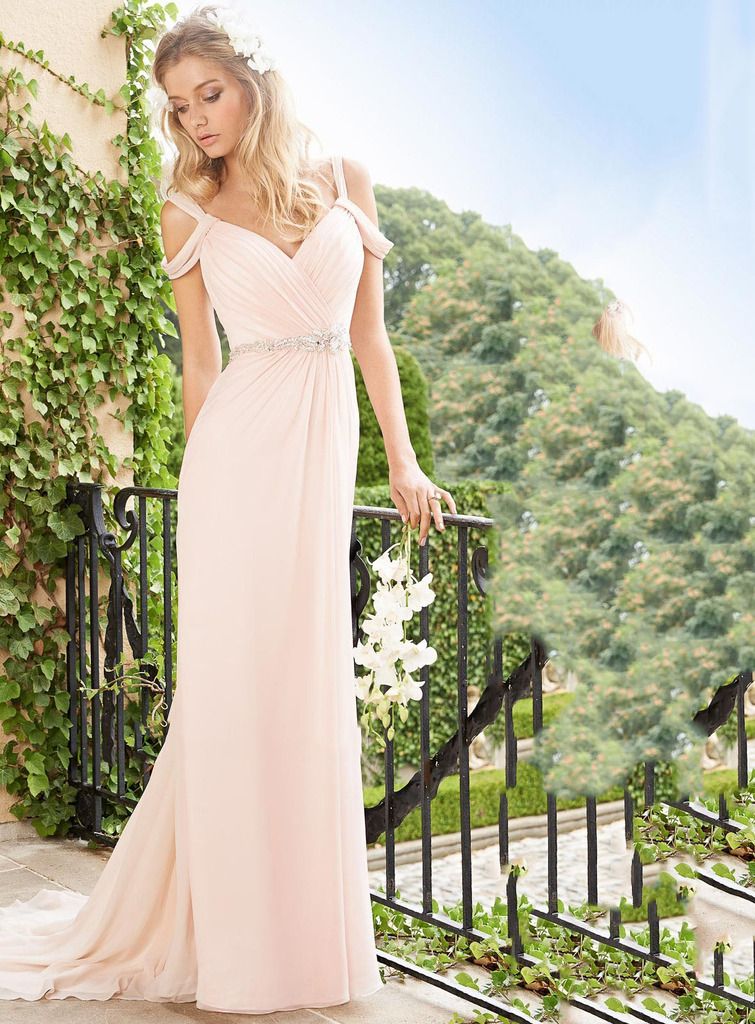 UK Style Birmingham Elegant Trumpet/Mermaid Pleated Wedding Dresses
For more wedding dresses selection, you can heads here : http://www.modabridal.co.uk/wedding-dresses-c115483/ for your consideration and as I checked it there's a bunch of wedding dresses in its sales price right now which I think you should take advantage of.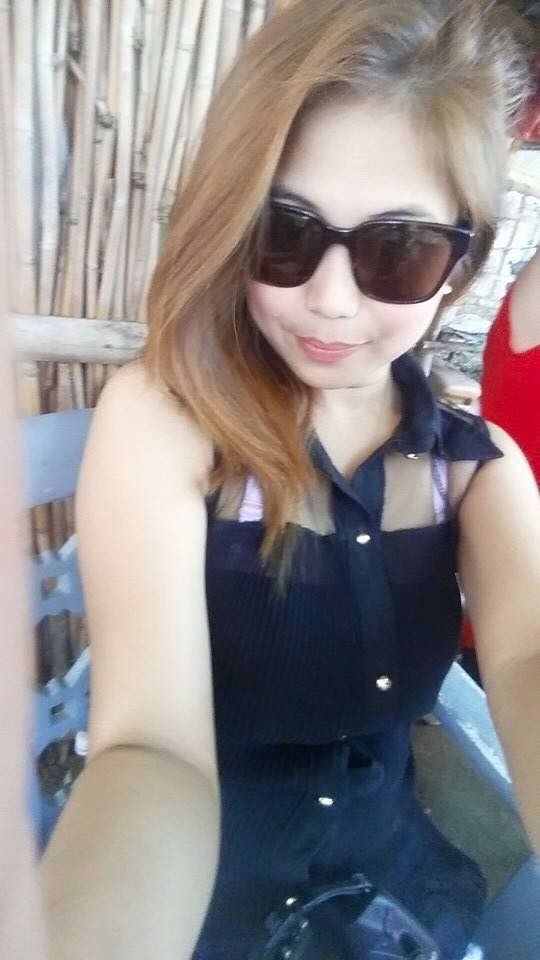 One of my summer essentials pieces that I wont live without was my sunnies, because sunglasses is very useful as you wear it off for your fashion purposes and at the same time it has a health benefits too especially these days where we're into summer days thus having a sunglasses is indeed a must!
Actually, when it comes t sunglasses frames the only frame that I go with was this widely ones because it can gives a emphasis on my face face in the good manner, I supposed, like what you are seeing on the top photo and of course it should have at least 40 SUV for my eye's protection. Just remember to ask your fave sunglasses stores if they did put an suv features on their lens before considering it as it was a very important ingredient for your sunnies to be that well protected through sun rays, go check some details over google for further information about it as I have a limited knowledge about it, though.
 Okay, that will be all for now and I hope you'll keep on checking me here for more fashion news and updates neither my own fashion outfit posts. Thank you and have yourself a great weekend.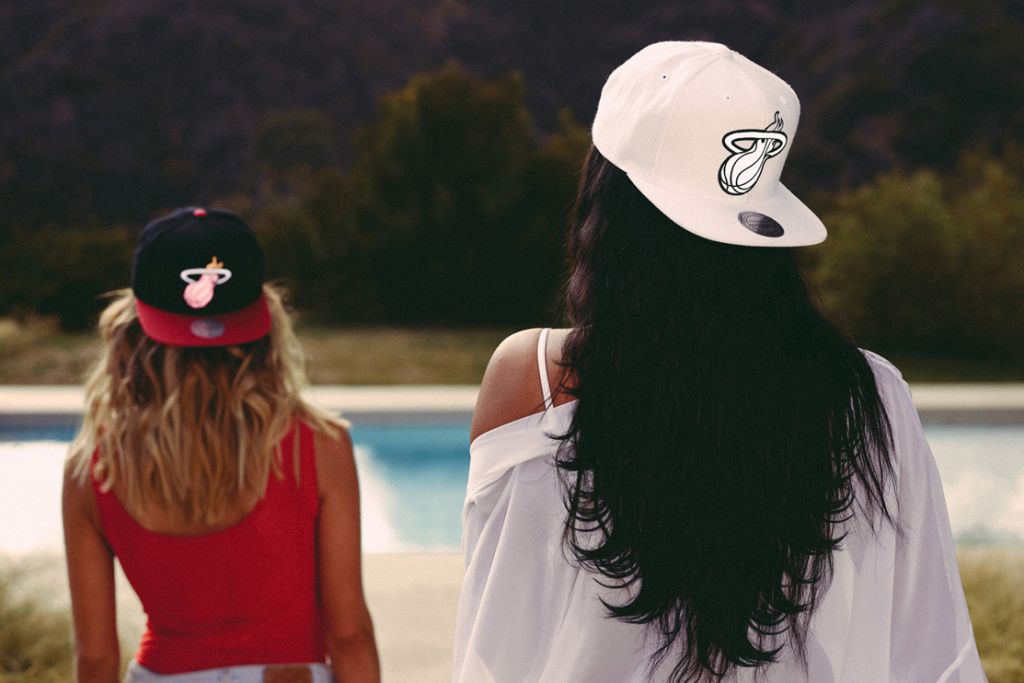 Firstly, sorry for not updating you constantly here as I am so busy with my work and school at the moment but as I got a free time or at least a time off to write more here I'll definitely go with some informative posts that I know you truly likes to read and know about. But as for now let me quick update you about the partnership, I must say, of some giant brands like adidas originals Mitchell & Ness are now took their own ways by canceling up all the future collaborative pieces but not that sure though about this news but let us all wait up to their official press release if this gonna push through or they just doing some media play for their consumers to be bother in some ways for them to have this marketing ideas on how they can sell their both finds, we dont even know, right? hence we better to wait for the statements from both parties.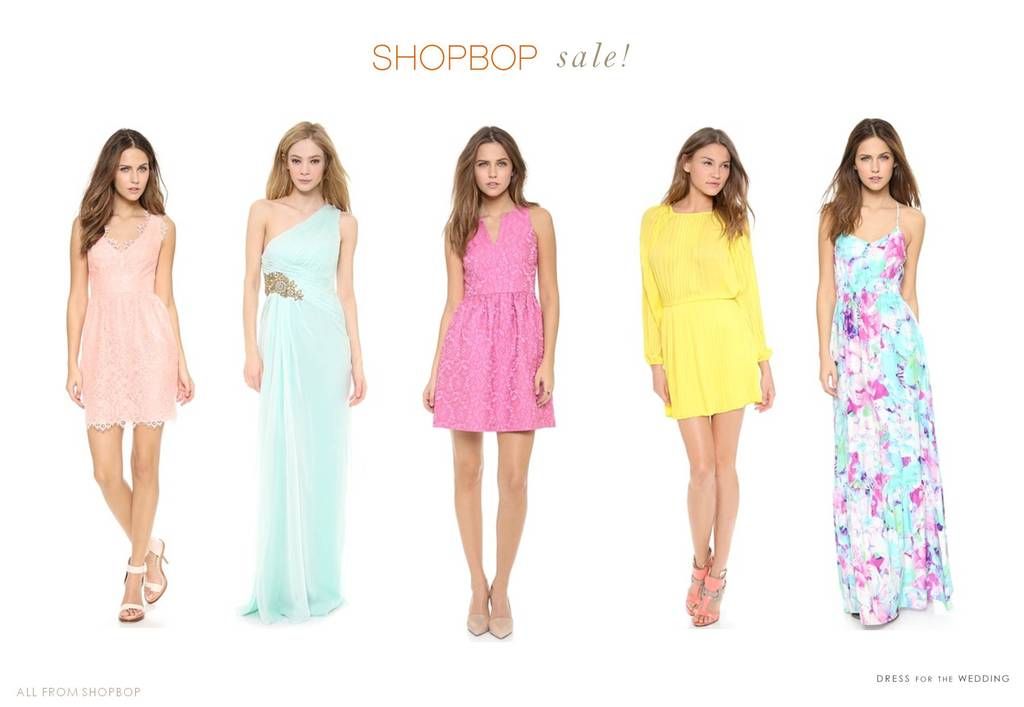 I know most of you gels are pretty much excited on the spring and summer to comes, as you are already tired on wearing those black bulk winter wears for the longest time it does reasonable on your end to have these lovely floral and light kind of wears that only summer season can brings.
Actually, I am also excited myself to wear off these lovely mini dresses that I bought recently on my fave online store called shopbop.com because all of their items are indeed gold thus everyone us bloggers even those fashion icons are keeping of buying at the shop because they only sell out high quality and branded finds in its reasonable prices thus everyone are pretty pleased to have their items on in this store. Good thing, they can stick on their pricing which I found, either other consumers, awesome. Also, the shopbop.com is always fond of holding an sale events where you can able to get all the items your desire in their lowest prices.
Please check the details below for the current sale events:
Yes!! you see it right, that shopbop.com is giving out an 25% off in all of their items. Just use the code " INTHEFAM" as you checkout and it will automatically lessen the total amount of your all items. Other good thing was, this code may be apply in some luxurious items as well even they're on sale already, just be mindful that this sale will just last for 3 days only hence you better take advantage this yourself now…
For summer, the shop releases new items to pick and they've teamed up with some awesome brands to make it happened. You can have your peek at below for more photos.

 Lace/ Eyelet: Alexis, For Love & Lemons, Ulla Johnson, Little White Lies, St. Roche, CLU, Velvet,Rachel Zoe

Denim Separates: M.I.H., CURRENT/ELLIOTT, Soft Joie, J Brand, Frame, Blank Denim, Rag & Bone/JEAN, One Teaspoon, AG

There're a lot more to chose from with, just heads over at the shop's main page here: http://www.shopbop.com for more selection and personal styles.
Looking for the best musical instruments to give out as present for you loved ones? if so, why not check this awesome musicians friend catalog where all the awesome and cheapest musical instruments were listed and selling over in the very reasonable prices. And other good thing was, you can have them shipped out on your door step with free of charge unlike others where they collect additional fee for the courier thus that which made the item quite expensive to have which is not good for consumers side, I supposed. Hence we better get the items whose willing to give us free services such as free shipping for us to enjoy the shopping feels.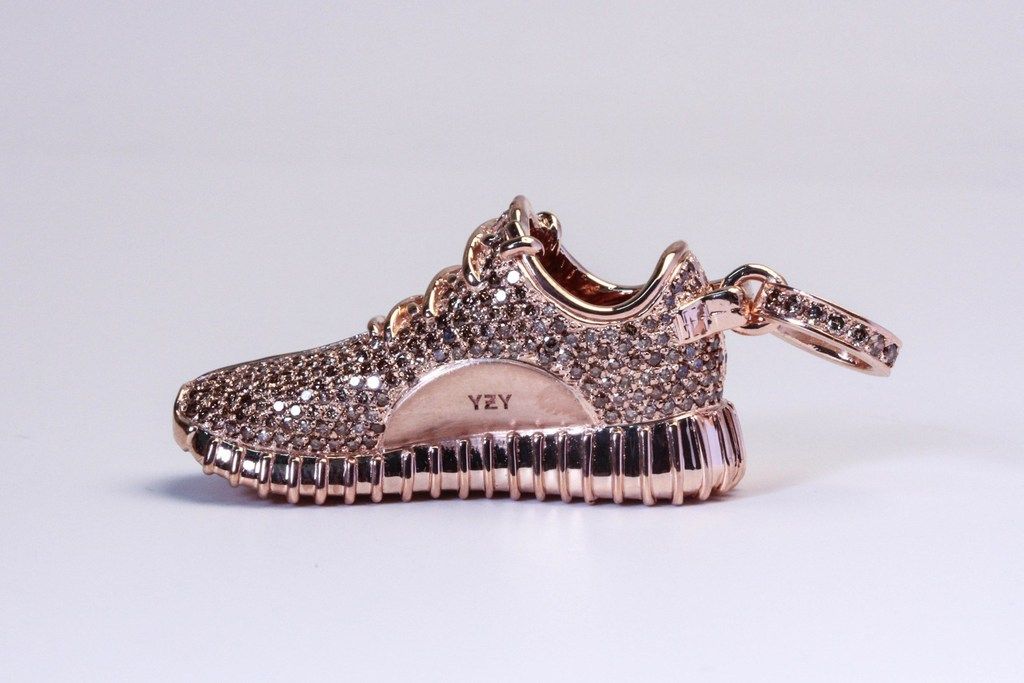 To tell you honestly, you rarely see me blogging about kicks in here as I am more keen to include these wedges and heels which truly makes me happy as I saw them at least. But of course, there's always be exemption as I found any Cinderella like kind of kicks like this Yeezy Boost 350 Pendant by Ben Baller's IFANDCO which I think fits on my personal fashion style thus I'd better to have one soon as I am seeking in any piece that is quirky enough to pull off for my Japan tour this May, luckily Ive found this kicks here which pretty perfect – I think.
As for the moment, I haven't know yet the further details about this kicks like the availability, material details and the pricing. But I am sticking out at their main website for the updates because am pretty sure that they'll be going to release its press release for this gem soon.
Meantime, let me finish this off first then will let you know later as I've seen their website updated for this find.
I am fan of any Asian brands, as I am an Asian myself. Hence, I was too pleased already to blog them up all in here as I saw any from the fashion media site which I used to check often as preferences for this site. Today, I've learned this brand called Maison Kitsuné's where the brand is originated in Japan and its own collection are pretty decent and have this chance, as I see it, to be at the international fashion scene. Though, this " Step Into Tradition With Maison Kitsuné's 2016 Spring "Reishiki" Capsule Collection" is like a basic one to have and yet you see to their pieces the rich culture they'd trying to imposed and the deep meaning of fashion, most especially to Japanese nation, are can be seen as well to this collection.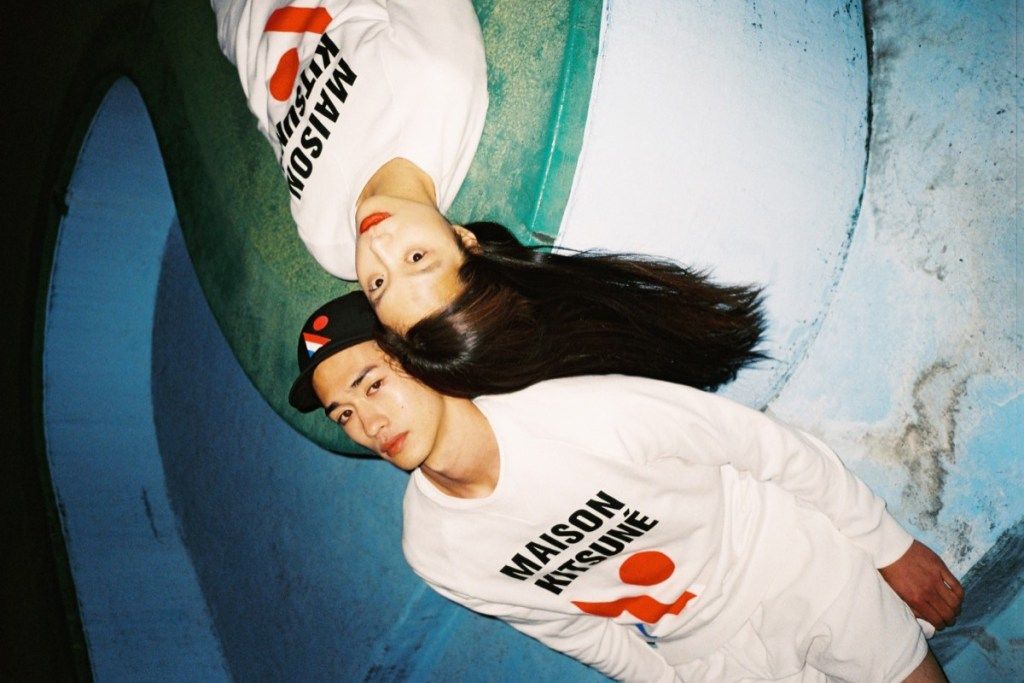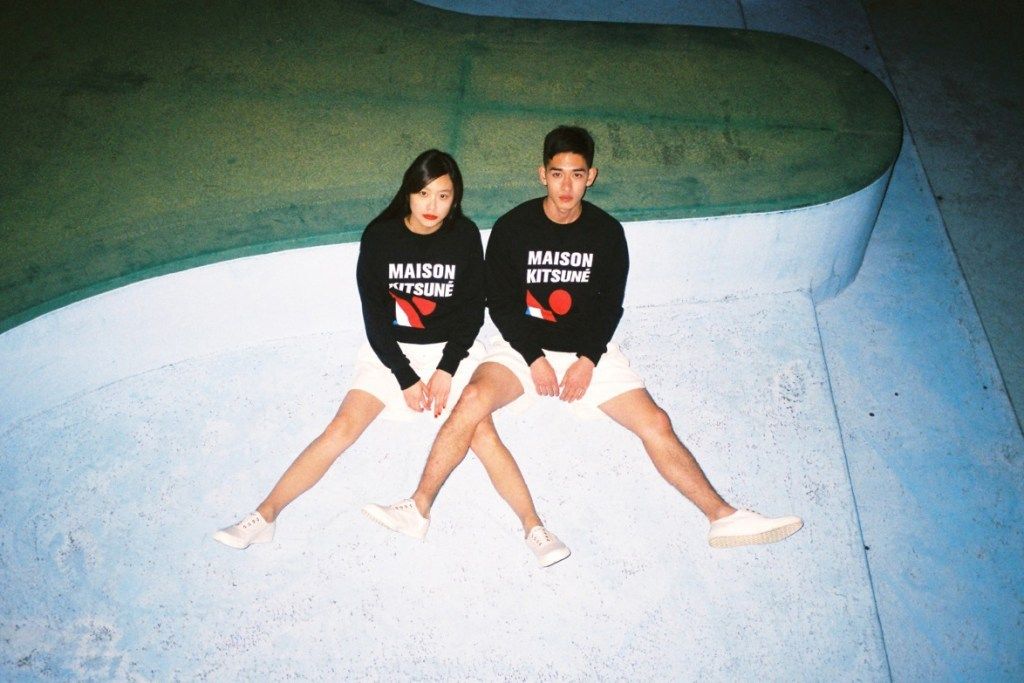 As you can see it, these lookbook photos are meant to be simply as it can be. Because Japanese are more in basics when it comes to their spring and summer fashion as they wanted to take a break already from the bulky feels, where they wears some heavy clothes for winter, hence it does just right for them to pull off some basics one than to those gigantic kind of fashion feels.
Temporary tattoos are a fun way to add some excitement to a party or gathering. Kids temporary tattoos can be created at home with any design. Bird tattoos are particularly popular these days. You can make your own by purchasing temporary tattoo paper and printing your favorite bird image in reverse. Cut out the image and apply it to the skin, wetting the back. The ink will transfer with the temporary tattoo film for an option that stays for a few days. Some beautiful bird designs which you can choose include:
Birds breaking free from a feather. One of the most popular tattoo options is the image of a feather where small birds are breaking free in flight. This simple but meaningful design can be made in any size. Finding a clipart of this style is a breeze. If you find an image that has some sort of background, you can easily remove the background using the background remover feature in Microsoft Word or online at Clipping Magic.
Hummingbird with flowers. A simple hummingbird nestled on a tree branch or in front of some flowers is another way to add bright temporary color to your skin. The tattoos can be derived from a detailed clipart image for best results.
Eagle in flight. The bald eagle is one of the most iconic bird tattoos around. It is ageless and fun for children and adults alike. It's portrayal of freedom is exactly why it should be chosen for temporary tattoo purposes.
Cartoon birds. From Angry Birds to Woodstock, there are countless fun methods for creating cartoon bird tattoos. Simply look up images of your kid's favorite character birds and use them for your design.
A bird that is less traditional but just as beautiful is the peacock. Printing up a large design such as this is another creative way to express your love of birds.
Tattoo Hints
You can get your printer to automatically print in reverse be going to your printer properties and selecting TRANSFER PAPER as the media type. This will work with all printers and newer programs. If you would like to create custom designs, consider using a program like Photoshop for your clipart manipulation. Lastly, be very cautious when removing temporary tattoos. The first instinct for many individuals is to rub the area aggressively with warm water and soap. This can cause raw patches on your child's skin and leave the area tender. Temporary tattoo paper is designed to be easy to remove with the use of baby oil or eye makeup remover that is oil based. Both are easy, affordable options. Simply apply with a cotton swap and gently massage into the area until the tattoo starts to flake off.
Temporary tattoos can be great as gifts for parties or they can be used to tag your child when heading to a big event, in event that they get lost. As a final word of caution, be sure to test a small tattoo design on the skin before applying larger ones to ensure there is no allergic reaction.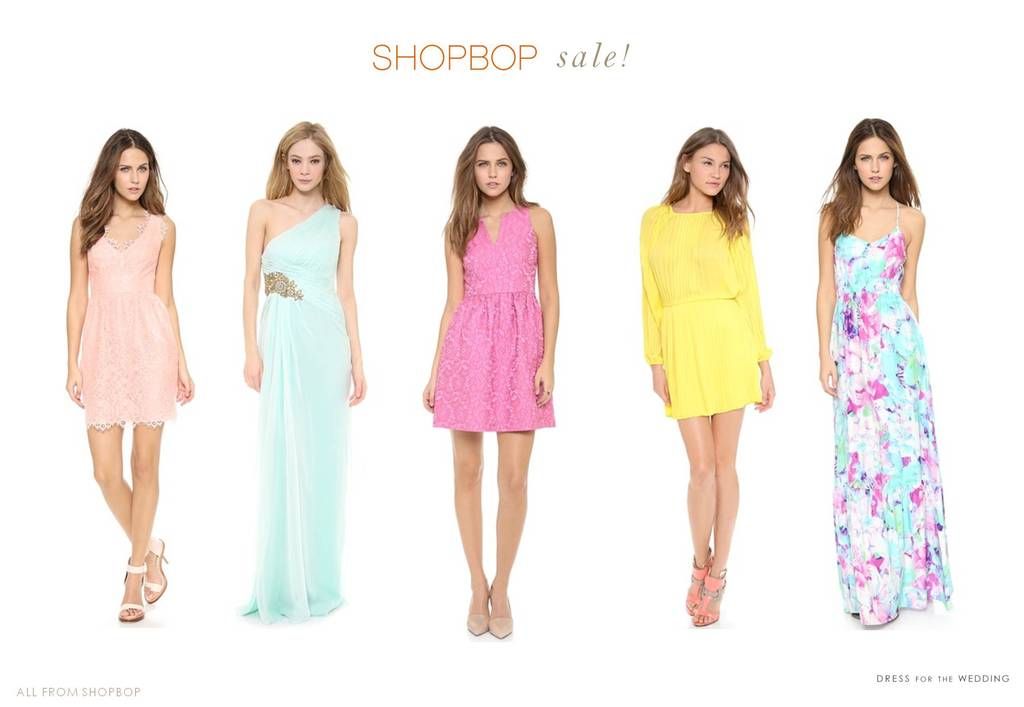 I know most of you girls are pretty pleased to have any that are belongs to the high-end category when it comes to fashion. Because these are the elite items that normal people wouldn't consider to have as they have really a huge amount tagged to them. But you know what? they was this awesome shop called shopbop.com that has all these luxurious finds selling in their sale prices especially today when they'd having an sale events started today as I've said – March 01, 2016 that would last for 5 days till March 05, 2016. Hence you should take advantage to it now as the shop really dropping off those costly items prices into a very reachable and cheapest prices that everyone can take.
The shop, shopbop.com, offers a lot of finds from accessories down to fashion pieces such as denim pants and some joggers which one in trend today in both men and women, also the shop has a wide selections for undergarments which I know most of you gels are wanting to have and buy it confidentially. And not just that, they have some great pair of shoes and wedges heels to choose from base on your need and events to attend to, just browse their shop now and see for yourself on how great the shop is..
And if you are guys whose looking for luxurious finds as well. No worries then, because shopbop has this sister company called Eastdane.com where all the men finds were house and they'll be having the same sale events today as well hence you better to check it out too..
Just be mindful before going to checkout, you must put up the code " BIGEVENT16" for the sale to be applied on your total cart amount. Simply as that.. So what are you waiting for? Go shop now and have your most wanting fashion finds..