I am actively participating in our church hence you most probably see me posting some of our activities not just here but also throughout my social media channels as I am a proud Christian. Last Friday, I played as the lady of sorrow as we commemorate on how hard the God went through just to save the humanity in all sins we made. We dance, have a shared some words of wisdom and most importantly we prayed hard and repent with all our hearts.
I am indeed happy that I was picked to be the lady of sorrow as it has a big participation on the whole activities. Later today as my one church mate uploaded the video over facebook I'll definitely share you all here for you to see on how good I was in acting, dancing and even to singing..haha
Okay then, that's all for now and please keep on checking me here as I am keen to update the blog, crowdhopp.com, often ( as I could) and share some mostly my fashion posts as this blog is meant for that niche, majority…
Everyone has its own crazy side. And I got mine in no time, I admit. But I am just kidding, please dont take it seriously. Recently at work we got our yearly health check up and it is mandatory to make hence we have no choice then to have our blood took and have it test for some possible illness, perhaps? As I am waiting for my turn the nurse as me already to have my scrub on and have my sample blood taken already but there're several test to make still hence I need to wait for others. As I am well seated, my co-worker that happens to be my best friend had asked me if I can act like a crazy nut freak and without me noticing I probably making it and seriously acting like one which we found it hilarious as I ironically mimic one – sorry then we haven't got a video for it but you can clearly see on the photo on how we goofed around the hospital.
Note: please dont be offend in this post as I dont meant any  or to hurt anybody else. I just make it for me to compile, in the sense, the happy moment I've made through life thus this blog can serves as diary too on my possession.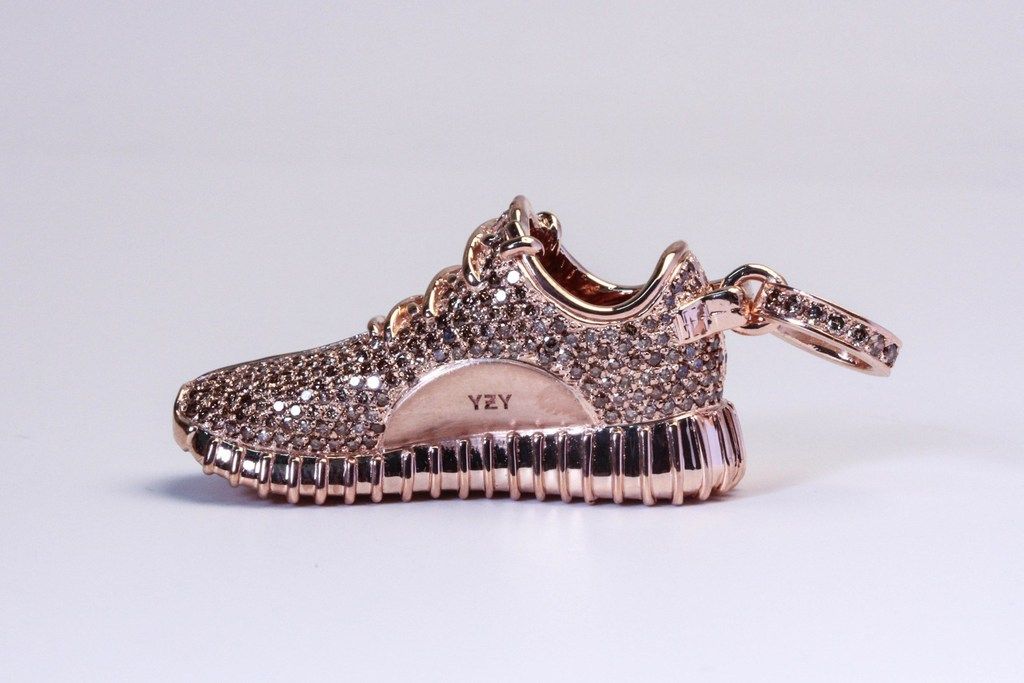 To tell you honestly, you rarely see me blogging about kicks in here as I am more keen to include these wedges and heels which truly makes me happy as I saw them at least. But of course, there's always be exemption as I found any Cinderella like kind of kicks like this Yeezy Boost 350 Pendant by Ben Baller's IFANDCO which I think fits on my personal fashion style thus I'd better to have one soon as I am seeking in any piece that is quirky enough to pull off for my Japan tour this May, luckily Ive found this kicks here which pretty perfect – I think.
As for the moment, I haven't know yet the further details about this kicks like the availability, material details and the pricing. But I am sticking out at their main website for the updates because am pretty sure that they'll be going to release its press release for this gem soon.
Meantime, let me finish this off first then will let you know later as I've seen their website updated for this find.
I am fan of any Asian brands, as I am an Asian myself. Hence, I was too pleased already to blog them up all in here as I saw any from the fashion media site which I used to check often as preferences for this site. Today, I've learned this brand called Maison Kitsuné's where the brand is originated in Japan and its own collection are pretty decent and have this chance, as I see it, to be at the international fashion scene. Though, this " Step Into Tradition With Maison Kitsuné's 2016 Spring "Reishiki" Capsule Collection" is like a basic one to have and yet you see to their pieces the rich culture they'd trying to imposed and the deep meaning of fashion, most especially to Japanese nation, are can be seen as well to this collection.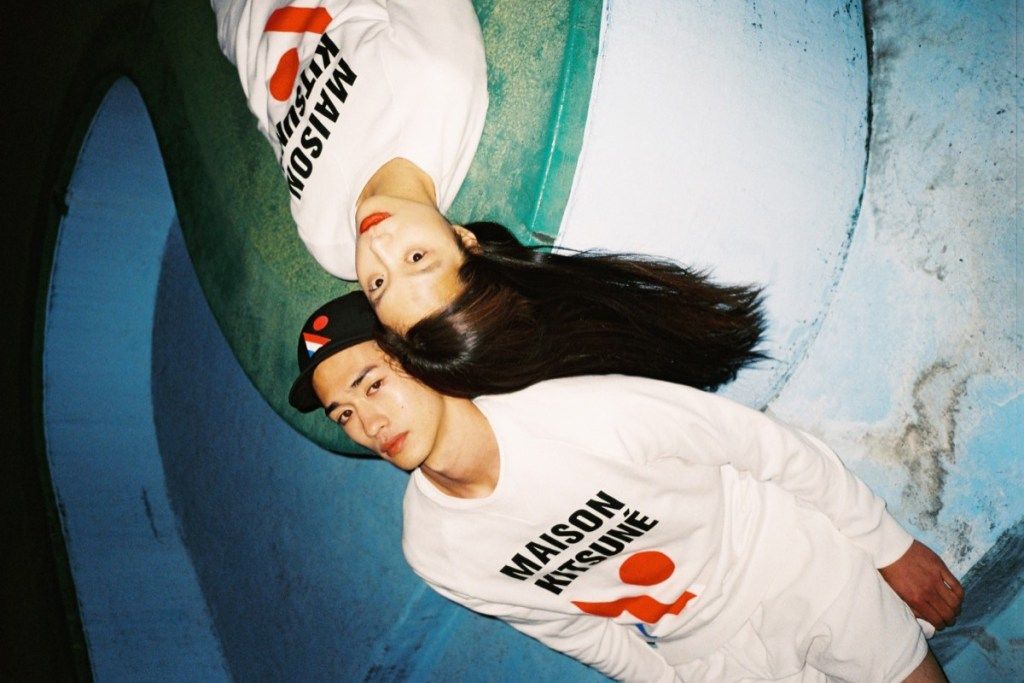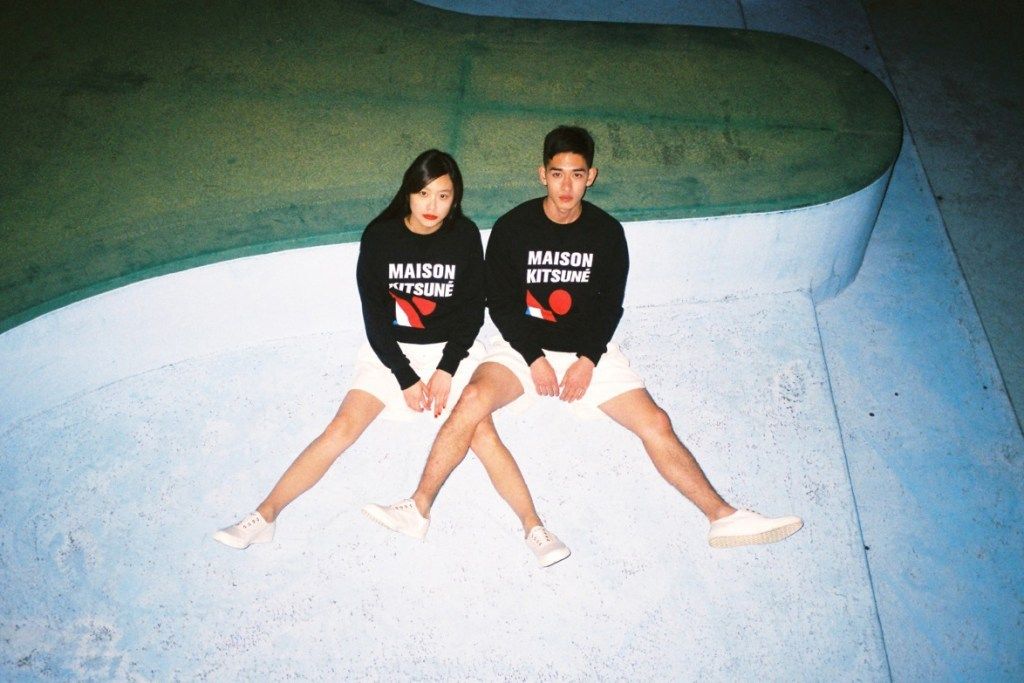 As you can see it, these lookbook photos are meant to be simply as it can be. Because Japanese are more in basics when it comes to their spring and summer fashion as they wanted to take a break already from the bulky feels, where they wears some heavy clothes for winter, hence it does just right for them to pull off some basics one than to those gigantic kind of fashion feels.
I know most of you gels are pretty excited for the spring especially on the summer season. Because I knew that you're quite tired already wearing these bulky kind of clothing that are been necessarily to wear this winter season, but wear no more as the spring season is about to start by next week, hopefully. And by this time, I knew that mostly of you are had its each pre-shopping for your summer getaway, right? doesn't by the way? I actually have some pieces too for myself as I am too keen to have this sun kiss skin soon, this too exciting!!
But before that, we should have to know first on what are these summer essentials that we could have for us not just to be look dope and trend but also be aware on what the sun's hit can brings us. Firstly, I really do recommend sunglasses as you go out this summer season because sunglasses are pretty chic and fashionable and at the same time it does its own health benefits especially on to your eyes. Because glasses are usually has this UV that protects the eyes in the ultra rays that suns can hit us, basically sunglasses is really necessarily for us to have this hot season.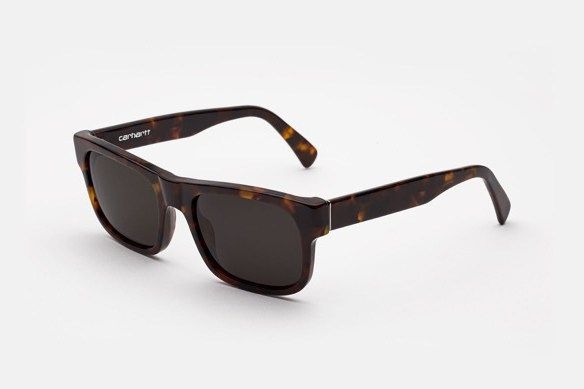 That is why I am pretty excited when Ive heard that Carhartt WIP had considered to have these collaborative pieces , sunglasses, from the other awesome brand called RETROSUPERFUTURE which they created some sorts of fashionable sunglasses for us to consider.
The Carhartt WIP x RETROSUPERFUTURE 2016 Spring Eyewear Collection is not yet available in the market to avail, at the moment. But the both brands are working already for the availability thus it does be available pretty soon in the market. And regarding on the pricing details – sorry then as the both parties havent release any details yet regarding it but soon enough, I believed, it would release either on the Carhartt or Retrosuperfuture's main website hence we better be stick out in their site for more detals..
Temporary tattoos are a fun way to add some excitement to a party or gathering. Kids temporary tattoos can be created at home with any design. Bird tattoos are particularly popular these days. You can make your own by purchasing temporary tattoo paper and printing your favorite bird image in reverse. Cut out the image and apply it to the skin, wetting the back. The ink will transfer with the temporary tattoo film for an option that stays for a few days. Some beautiful bird designs which you can choose include:
Birds breaking free from a feather. One of the most popular tattoo options is the image of a feather where small birds are breaking free in flight. This simple but meaningful design can be made in any size. Finding a clipart of this style is a breeze. If you find an image that has some sort of background, you can easily remove the background using the background remover feature in Microsoft Word or online at Clipping Magic.
Hummingbird with flowers. A simple hummingbird nestled on a tree branch or in front of some flowers is another way to add bright temporary color to your skin. The tattoos can be derived from a detailed clipart image for best results.
Eagle in flight. The bald eagle is one of the most iconic bird tattoos around. It is ageless and fun for children and adults alike. It's portrayal of freedom is exactly why it should be chosen for temporary tattoo purposes.
Cartoon birds. From Angry Birds to Woodstock, there are countless fun methods for creating cartoon bird tattoos. Simply look up images of your kid's favorite character birds and use them for your design.
A bird that is less traditional but just as beautiful is the peacock. Printing up a large design such as this is another creative way to express your love of birds.
Tattoo Hints
You can get your printer to automatically print in reverse be going to your printer properties and selecting TRANSFER PAPER as the media type. This will work with all printers and newer programs. If you would like to create custom designs, consider using a program like Photoshop for your clipart manipulation. Lastly, be very cautious when removing temporary tattoos. The first instinct for many individuals is to rub the area aggressively with warm water and soap. This can cause raw patches on your child's skin and leave the area tender. Temporary tattoo paper is designed to be easy to remove with the use of baby oil or eye makeup remover that is oil based. Both are easy, affordable options. Simply apply with a cotton swap and gently massage into the area until the tattoo starts to flake off.
Temporary tattoos can be great as gifts for parties or they can be used to tag your child when heading to a big event, in event that they get lost. As a final word of caution, be sure to test a small tattoo design on the skin before applying larger ones to ensure there is no allergic reaction.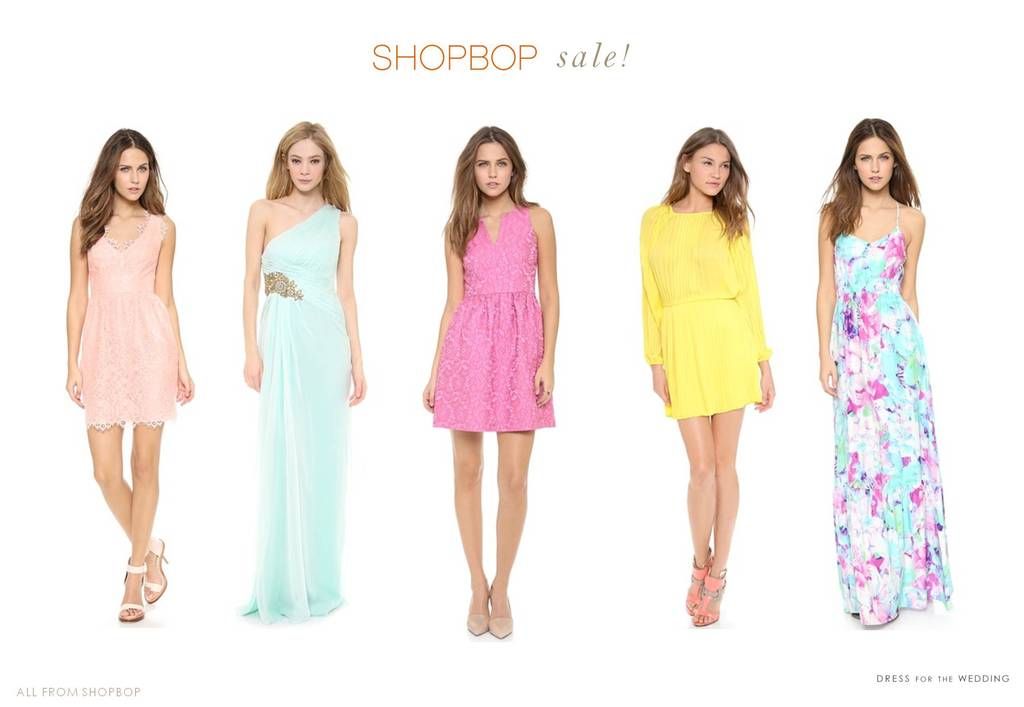 I know most of you girls are pretty pleased to have any that are belongs to the high-end category when it comes to fashion. Because these are the elite items that normal people wouldn't consider to have as they have really a huge amount tagged to them. But you know what? they was this awesome shop called shopbop.com that has all these luxurious finds selling in their sale prices especially today when they'd having an sale events started today as I've said – March 01, 2016 that would last for 5 days till March 05, 2016. Hence you should take advantage to it now as the shop really dropping off those costly items prices into a very reachable and cheapest prices that everyone can take.
The shop, shopbop.com, offers a lot of finds from accessories down to fashion pieces such as denim pants and some joggers which one in trend today in both men and women, also the shop has a wide selections for undergarments which I know most of you gels are wanting to have and buy it confidentially. And not just that, they have some great pair of shoes and wedges heels to choose from base on your need and events to attend to, just browse their shop now and see for yourself on how great the shop is..
And if you are guys whose looking for luxurious finds as well. No worries then, because shopbop has this sister company called Eastdane.com where all the men finds were house and they'll be having the same sale events today as well hence you better to check it out too..
Just be mindful before going to checkout, you must put up the code " BIGEVENT16" for the sale to be applied on your total cart amount. Simply as that.. So what are you waiting for? Go shop now and have your most wanting fashion finds..