More and more Pinoys are traveling nowadays, thanks to budget airlines, seat sales, and other value-for-money promos. But even before traveling got "mainstream," so to speak, Singapore has always been a favorite destination for many in the Philippines.
Now that air travel is more accessible than ever, Singapore continues to be a popular choice for Pinoys for out-of-country trips. Whether it's a long weekend or an upcoming holiday, there's always a Filipino booking a Singapore tour package. Why? Here are just a few reasons.
Plenty of Attractions for Everyone
No matter what kind of traveler you are, you'll find something to love in Singapore. Do you love museums? There's ArtScience Museum, National Museum of Singapore, Singapore Art Museum, National Gallery Singapore, MINT Toy Museum, and more. Do you love parks and beautiful green spaces? There's Gardens by the Bay, MacRitchie Reservoir, Singapore Botanic Gardens, Pasir Ris, Fort Canning Park, and The Chinese and Japanese Gardens. There are also plenty of nature reserves in Singapore like Pulau Ubin, Chek Jawa Wetlands, and Bukit Timah Nature Reserves where you can encounter wildlife and appreciate nature. Of course, animal lovers will appreciate the Singapore Zoo, which is often considered among the best zoos in the world.
For the kids and the kids at heart, there's always S.E.A Aquarium and Universal Studios in Sentosa Island. You can also take the entire family to the Singapore Discovery Center in Upper Jurong Road. The Singapore Zoo is also a perfect destination for children, while museums can prove to be interesting to older children and teens. You can even cross the border to Johor Bahru and pay a visit to Legoland Malaysia.
Easy to Navigate
Because it's a small country, Singapore is naturally easy to navigate. Couple that with their world-class public transport system and you've got yourself one of the most hassle-free commutes ever. Just get yourself a map of the five MRT lines (Blue, Green, Orange, Purple, and Red) plus an EZ-Link card, and you're all set. You can also use the EZ-Link card for bus rides. Moreover, there's also the Singapore Tourist Pass, which gives you unlimited rides on both the MRT and LRT, as well as the city's buses. You can get it for as low as SGD10 for 1 day, SGD16 for 2 days, and SGD20 for 3 days. 
Great Food
If you're also hoping to do a food crawl, Singapore will not disappoint. Their Hawker Centers are filled with hundreds of food options that will satisfy any kind of cravings. Must-visit hawker centers in Singapore include Maxwell Hawker Center, Chinatown Complex Food Center, Old Airport Road Food Center, Lau Pa Sat Hawker Center, and Tiong Bahru Market Hawker Center. Make sure to try Singaporean dishes and Asian favorites like Hainanese chicken rice, bak kut teh, mud crabs, and laksa. You can also pay a visit to Chinatown, Arab Street, and Little India if you're hankering for some more specific flavors. What's good is that you don't have to spend a fortune for meals in Singapore. A budget of Php250 to Php300 per meal is more than enough.
Accessibility
Singapore is more or less than just 3 hours away from Metro Manila. What's more, it's easy to find discounted prices for flight tickets no matter the time of year. More importantly, Filipinos don't need a visa to travel to Singapore as long as the stay won't exceed 30 days. This cuts down the number of required documents and fees to pay, which is definitely a plus for budget-conscious travelers. It also doesn't hurt that Singapore's Changi Airport is the world's best and makes traveling a lot less stressful.
Another reason that Pinoys love visiting Singapore? There are plenty of Filipinos who live there! This makes the Lion City feel more like home, which is definitely a plus.
Singapore is small, but there's certainly a lot to love. Just ask Pinoys who have been there multiple times over the years. If you haven't visited yet, maybe it's time to make it your destination for your next trip abroad.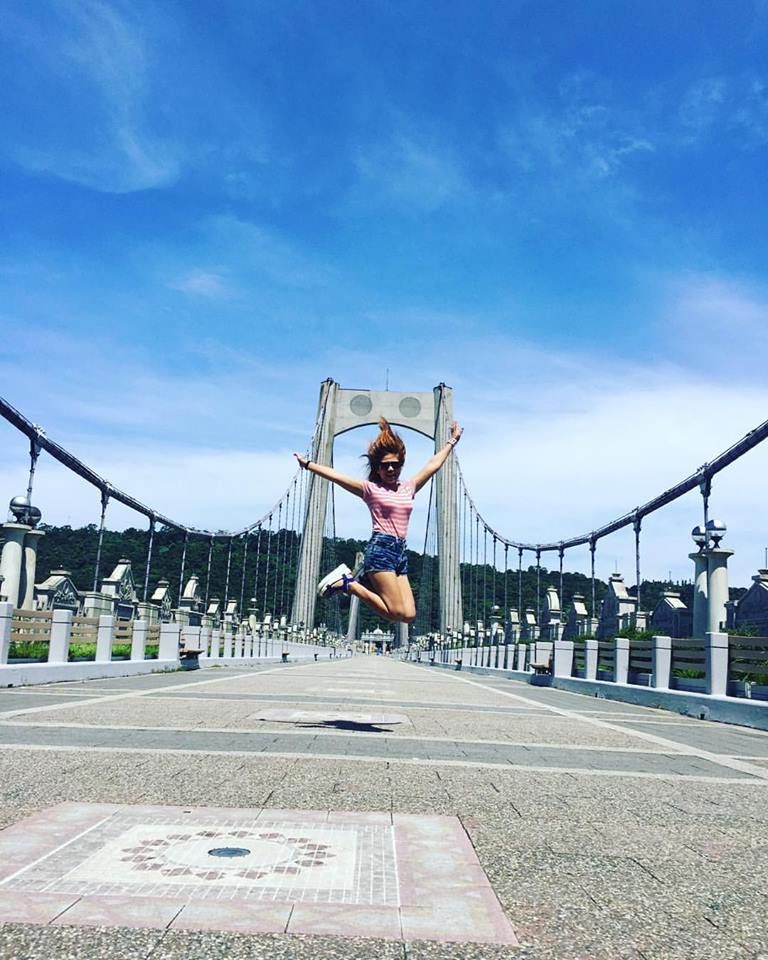 To these past few weeks again, Ive been traveling n Asia together with my brother for us to have a quirky experiences to share in each of our blog and one of the country we've been through was the lovely Taiwan where we gotta try to eat the famous stinky tofu, but sorry then because I forgot to have picture on it as we already tired when we gets back to the country from japan.
Actually, Taiwan is the one of the country we really look forward to explore as we know that this lovely country has a lot of offer and as for touristy spots and food wise I must say it does really worth to visit as you planning yourself to have visit any Asian countries – you should then consider going to Taiwan first.
Taiwanese are in fact friendly and they such helpful to the tourists to find on what places you keen to visit, for example this Daxi walking bridge where this photo was taken. Hence, if you find yourself one day in Taiwan you should have to see this daxi bridge up close as the place is indeed relaxing and it does help to clear your mind as you see the scenery around.
Okay, that will be all for now and please keep on checking me here for more detailed posts about my recent travels.
Kindly bear with me first on the quality of the photo as I am really hungry that time and I cant wait up till I catch a great photo for as the instagram concerns. But well, I just got this which kinda messy to look at, right?
Recently, me and my family are been to this quirky place which I forgot though the name but it does around to angeles city where I currently live – no worries, will update this post later today as I got the full details about the restaurant. So yeah, we went there for a quick night snack then we dont even know that they have this kinda exotic food s to serves, they have some sorts of boneless frogs, grasshoppers to bit and this controversial black burger. Of course, we go to burger as expected as we dont fond at all to try any exotic foods as yet.
Upon eating, it just tastes as normal burger but there's still unfamiliar taste in it that my palette needs to recognize but I dunno what it is, I think the black buns has to do with it which now I need to know. But overall, this burger is worth to try as it way cheaper than to the other giant burgers available today in the market.
Please keep on checking me here for the additional information about the black burger.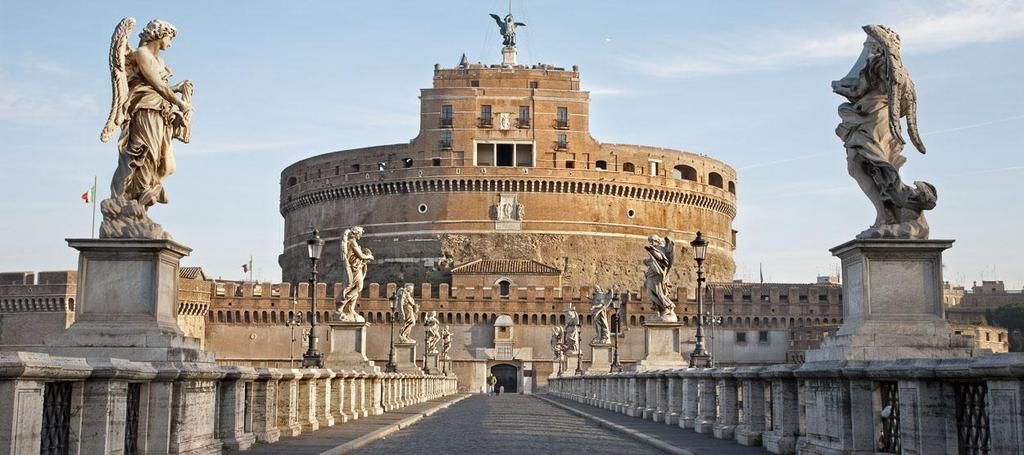 There're many wonderful places in the world but a place that a lot of people find fascinating is Italy's capital, Rome (also called the Eternal City). Nearly 3,000 years of globally influential architecture, art, and culture are on full display as we roam every corner of Rome. It's definitely a traveler's dream destination especially those who love art, history, great food, adventure, and nightlife. It gives off that very romantic vibe, that's why it's likewise an idyllic place for lovers and a favorite of many honeymooners.
There's definitely no shortage of things to do in Rome. When it comes to sightseeing, the 1st century AD Colosseum is a monument to ancient engineering and remains the representation for stadium construction. Then there's the ancient building Pantheon which now serves as the tomb of monarchs and many great people. You can also go to the majestic St. Peter's Basilica, an Italian Renaissance church in Vatican City which happens to be the centerpiece of the Catholic Church worldwide. The tour wouldn't be complete if you don't visit the Sistine Chapel, the last stop on the Vatican Museum tour. Take in all the history of this chapel and stare at the beautiful frescoed ceiling by Michelangelo. Also worth visiting are San Giovanni in Laterano, the Catholic church's 4th century ecumenical mother church and Santa Maria della Vittoria, a Baroque church that houses The Ecstasy of St. Teresa, one of Bernini's most famous sculptures. There's also the Trevi Fountain in Piazza di Trevi where people throw coins to make wishes.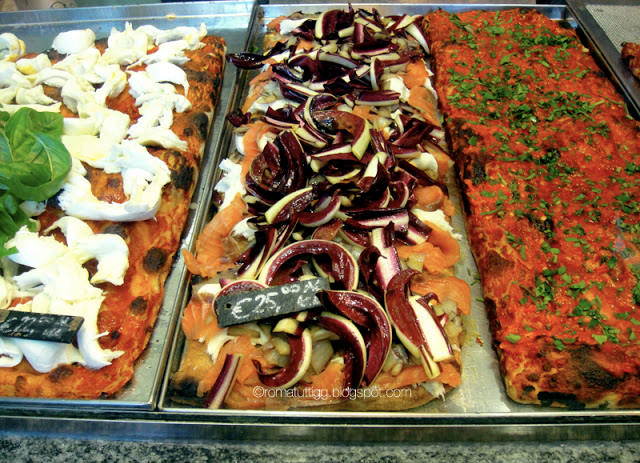 Aside from visiting the many beautiful places, there're many other things to do in Rome such as eat lots of Italian food. Don't just eat your favorite pasta dish but try every kind. As the saying goes, "Eat like a Roman". Roam the narrow streets that make up Centro Storico. Here you'll find churches with baroque art, boutiques, private courtyards, cafes, restaurants, and gelaterias. Then shop til you drop at the Galleria Alberto Sordi where you can find stores like La Rinascente, Zara, Massimo Dutti, and La Feltrinelli.
If you want to experience the best of Rome, Withlocals can be a big help. The Withlocals website is a marketplace that connects travelers from every corner of the world with locals in countries offering unique travel experiences and home dining opportunities. They have 3 categories namely EAT Withlocals, TOURS Withlocals, and ACTIVITIES Withlocals. Experience delicious food and make new friends by dining with a local family in their home through the EAT Withlocals category. With TOURS Withlocals, you can go to tourist spots with locals who'll give you their understanding and knowledge of the places to visit. As with ACTIVITIES Withlocals, get to join activities and learn new skills through talented local artisans and experts who're more than willing to share their expertise to you.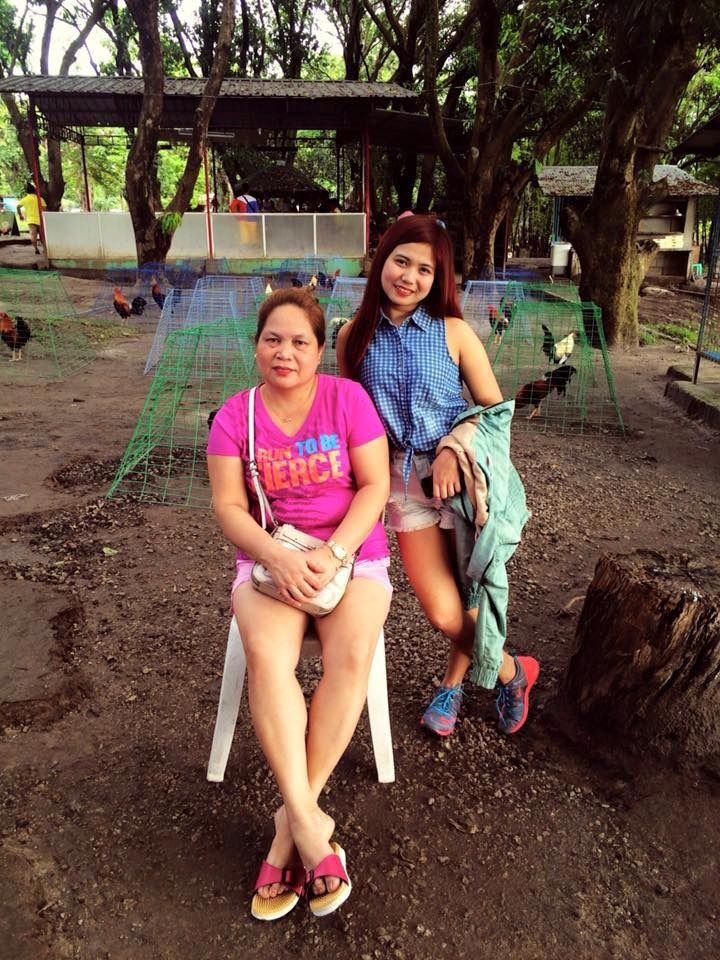 We all have our toxic days, right? hence when this time had came up and nothing to do with it, at all. Why not getting yourself send out in any rural places as your breather? Yes! that's the usual thing I do when I feels the stressor lingering with my whole body, in away, this was a great therapy not just for your mind and soul but also in your total appearances as the fresh air from trees are the best beauty enhancer.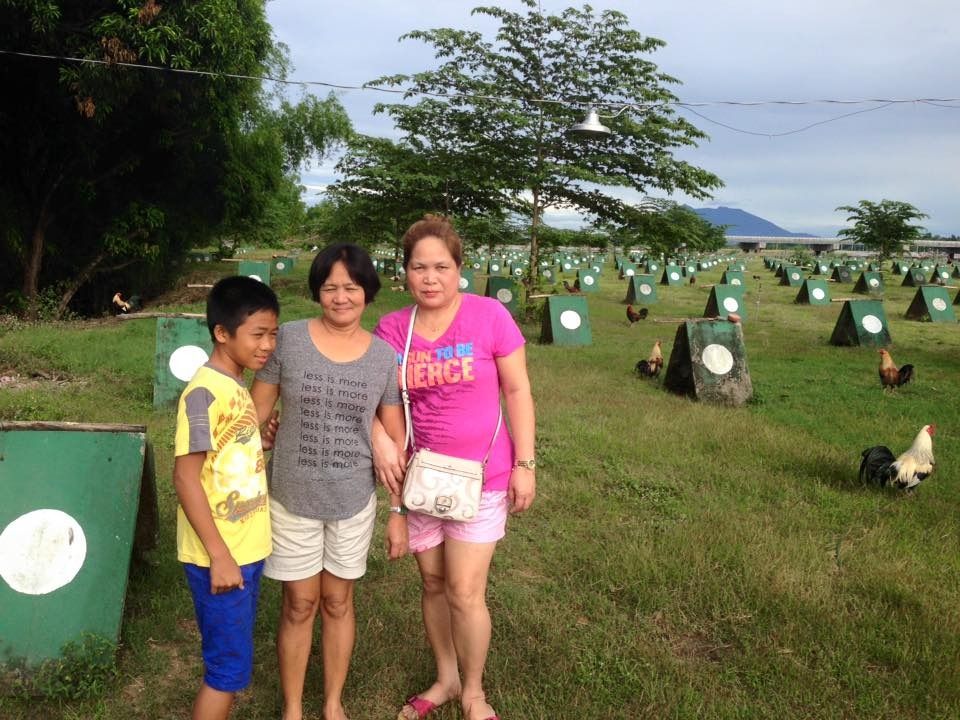 Yesterday, me and my family are gone with a friend's farm where we got to see these fighter chicken , I dunno though on what the right term for these type of roaster but most likely they're the strongest and badass one among to the all chickens living.. lol. At the farm, we can able to enjoy the fresh air and sorts of organic fruits as well such as mango,papaya and others that I haven't well known about, bear with me then.. haha Also, at farm there's this kinda like mountain peak where you can appreciates the beauty of life as you gone to see it. Well, I cant even have a photos yet for that..haha as we're using my cousin's phone that time. But no worries then, as she passed on some photos with me , I'll then update this photo for some scenic photos.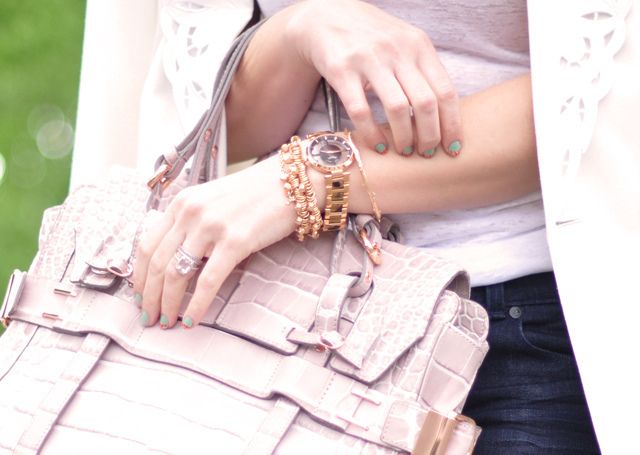 Fashion travelers are dying to have the best purses as they travel – not literally though. Because bags are very essentials for frequent traveler where they can put it all the necessarily documents needed like passports, travel tickets and itineraries hence it is better to be good quality at least and at the same in style while you carrying it off.
For ladies, the suggestion type of bags or purses are these made of leather. Because leather as main material are the most durable and wont easily to breaks and it's proven that these type of bags are ones lasted for good year – so better yet have yourself one of it.
Second type of purse you should consider was this made of plastic. Yes! plastic is the second to the leather when it comes to durability and it does really functional because you can still use it whether for sunny days either to running bad days perhaps this plastic bags are most your best friend among the others, right??
And Lastly, the latex type of purses – this not suggestible because it is easily to ripped off, own my opinion. Though, these bags are the usual cheapest but I think it's better to have the expensive one than to this  easily to wear out. This is a matter of being practical than economical..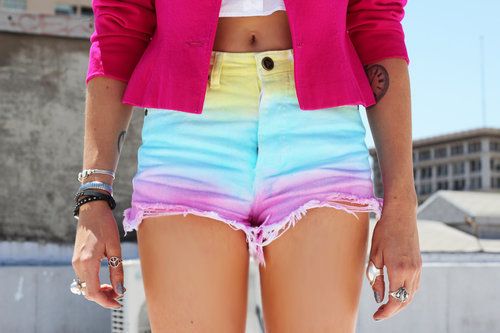 If you planned already for getaway whether for family or friends you still or should be in trend. Because a lot of your same age are getting some finds that can make them hip and "in" for today's fashion hence you better too for your own sake..lol Okay.. A lot of you might ask then on what are the possibly finds and pieces you can have as you gone in any getaway vacation? Well, as I see it colorful pieces are still hot this year and these pieces that has different cuts than usual like what are you seeing on the top photo – where the mini shorts is colored with multiple colors that can makes the whole shorts looking quirky but not so neat on my eye though – but I must say, it's fine to pull off – if you have the confident though to wear that so mini shorts.
But more or less, this type of shorts are ones to look forward to, this year summer. Because a lot of fashion icons and enthusiasts, that includes fashion bloggers ( me included), are keeps on talking about this kind of piece here, hence it does make on the top pieces that you probably young people are getting crazed about as it's hit the market after a month or so.. hence better to prepare for early shopping as you pleased yourself to be on trend this year, summer season..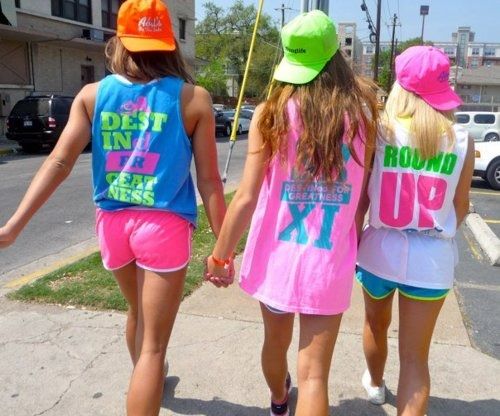 As much as possible, I want to help you in a way on giving out an idea on which right to wear on certain day or season for you to be updated and be hip on today's fashion, as much as I do.. These days, as I've noticed, a lot of young ladies are fond of wearing colors than to the classic and usual ones. Because maybe of the summer season? Yes! that might be possible but for me and to where I am right now where the sun goes high 24/7 – I must say, these colorful fashion finds are the best, really, to wear. Because it can gives this light looking to whom wearing it.. look on those gels on top they were like having a fun day, right? by simply wearing these type of styling. You can do as long as long you can make yourself comfortable wearing it..
An if you're not that confident on wearing these colors. I think casual active wear is fine on you. Others called it normcore fashion – and I'll explain about it on my next post on what this normcore fashion all about, hence better to tune in here to be inform. Because this type of styling are better to those ladies who're getting on the mid-age who prefers to wear kinda like casual wearing than to those go-to-wear finds.
You can actually choose in either styling you wanted to pull off but for me the second one is better because it's kind light on eyes plus you can wear the styling off whether to casual and daily grind you have..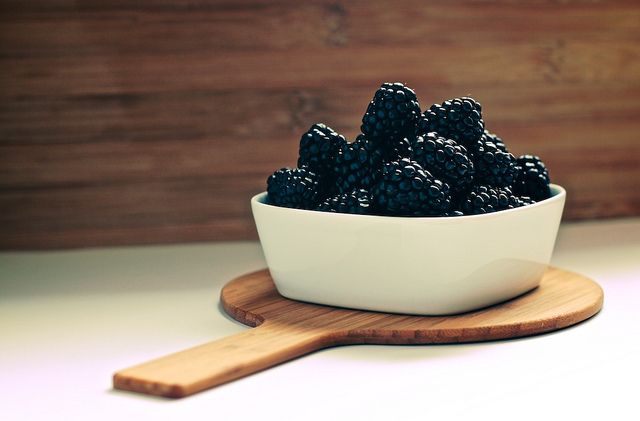 Actually, I am quite half-hearted by making this site or putting this live because I haven't see any free time yet as for now for me to push this through. Because I needed to maintain my other sites, other than this, that has built for years already which am more engaged about than here, the new site – http://crowdhopp.com. But on the back of my mind, I think it is still better if I can slowly develop the site that eventually it may gain some great amount of traffic as I continue, right??
Anyway, the site is live now and I hope you can often visit me here for you to see on what are the things that can keeps me busy and what are the usual things I do on my daily grind. I am also fond of sharing some of my personal stuff like picture of me doing the unusual things, adventures and travels. I hope in this way, we can connect each other and share the same sentiments even sorts of rants in the certain things.
http://crowdhopp.com is a site where I can write up all the things I wanted which revolve to fashion,shopping experiences, tutorials and things you must do as you found yourself one day in the unfamiliar places. All these will gone up slowly to this blog hence I hope you can keep an eye on this.. ehhe Thank you and talk to you again soon..
Ps: To learn more about me, you can heads up to my about me section for details and if you want to do collab and in any means to work just contact me here: annesuing11@gmail.com for inquiries.
Thank you so much and all best!!
Anne <3