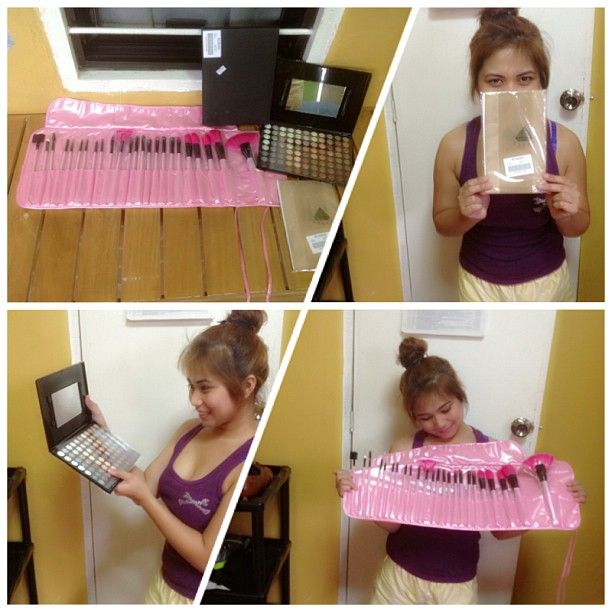 Firstly, bear with my no makeup face. This was a surprise photo taken by loving brother who gave these lovely pink bushes. Yes! I got this set of pink brushes and a palette of eye shadows that are very useful for me since I got myself busy at my newly job in a casino as a card dealer. And I really cant wait to use them and have myself all dolled up with these makeups. Actually, I am not really into these kind of girly stuff but since it is needed to my job, I got no choice then just to compile on what necessarily to do, which is wearing an makeup on as I am into ground facilities.
Each brushes as a light texture on its fur hence it does do well on the makeup as you brushing it off through your face. By the way, my brother bought it online as he said to me but I bet he's only got it on the bargain stores nearby but definitely to consider because each items he brought me were superb and the quality are really great. I'll update you all soon a photo of me all dolled up using these makeups he brought me, my brother. Hence you sould tuned in here often for the updates.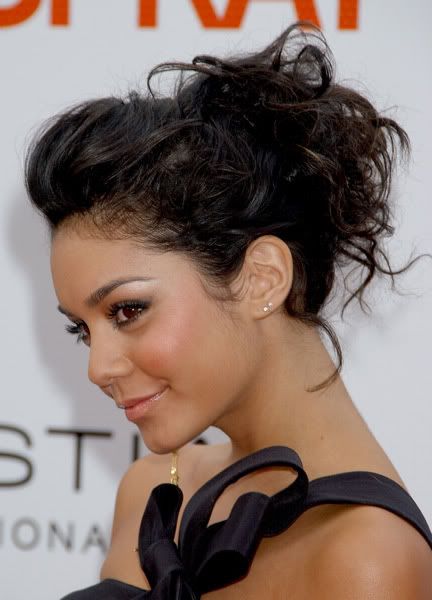 Being messy is acceptable in fashion, not literally though. Because there's a certain stuff that we could do to make us look like a mess but in a good manner. Yes! there's such thing in fashion scene and one of it was this messy ponytail. Thus, if you wanted yourself to be in trend, as you are a woman, I may suggest you then to do this messy ponytails that mostly fashion enthusiasts even celebrities are getting crazed about now.
Don't know on how to do it? no worries folks, that's why I made this post up for you to learn on how you can make it right. Just watch the video tutorial video below for the guide.
hhhh
Thanks for the lovely ladies on the video who made some time just to make this awesome tutorials for us to do and for us to learn the quirky messy ponytail in the easiest ways.